Buscar empleo
Employment is a formal word with a similar meaning to work. Like work it is an uncountable noun.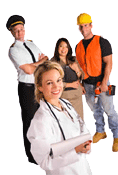 Will you accept employment outside New York?
- Work. People who work have a job, usually one which they are paid to do. You can use 'as' with work to say what a person's job is. Work is also used to talk about the place where someone works.
I work for American Airlines and I'm a pilot. / She works as an engineer in London
- Job . A person's job is a particular set of duties which they are paid to do. A job is a particular task. Job is a countable noun.
- Position, post. In formal English, position and post are used instead of 'job'. When a job is advertised, it is often described as a position or post, and a person applying for a job usually uses one of these words.
- Occupation. Your occupation is the type of job that you have. Occupation is often used on official forms. If asked for your occupation you can also say 'student', 'unemployed', 'retired', etc.
- Profession and trade are both used to refer to types of job which requires special training.
- Business is used to refer to work that involves making, buying or selling things.
- Task is an activity or piece of work which you have to do, usually as part of a larger project.
Interview Tips
An interview is a two-way process. The interviewer will want to obtain information about your skills, qualifications, work experience, achievements and personal aspirations. Based upon that information he/she will then make a judgement about your suitability for the role. However it also gives you the opportunity to find out about the organisation, the role, the benefits and future opportunities.

Think carefully about the questions that you may be asked by the interviewer AND prepare some questions of your own ready in advance.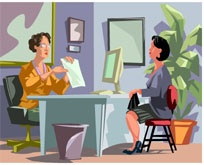 Research pays dividends
• Obtain as much advance information as possible about the company and the job. Make sure you look at the company's Web site to find out about the products and services they offer. Other good sources of information include trade directories and the company's annual report.

• Make sure that you are fully briefed about the job, the structure, the duties and responsibilities, the standards expected and the benefits.
Think carefully about your own strengths and how they match the requirements of the job.
• Ensure that you have full details of company address and travel directions, also the name and position of the person who will be conducting the interview.

Getting there on time
• Allow plenty of time for travelling and make sure you arrive on time. If using public transport, check train and bus times beforehand. Try and arrive 10-15 minutes early as this will give you the chance to collect your thoughts and get a "feel" for the company. Reception areas give you a valuable insight into a company – the type of people working there, the style of the company – company literature is often available for you to look at whilst waiting.

First Impressions Count
Appearance is very important. First impressions do count so do please invest time in your personal presentation. Asmart business suit, well-groomed appearance and warm, friendly smile will create that all-important good first impression.

The Interview
There is no set structure for an interview and styles vary widely between companies and individual interviewers. Make sure you know whether there is any test involved. As a general rule allow up to an hour for your interview.

Questions that you may be asked
Here are some typical questions that you may be asked at interview. Make sure that you have answers prepared!
- Tell me about yourself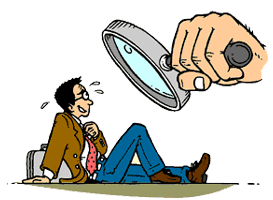 - Why do you think that you could do this job?
- Why are you interested in this position?
- Give me a summary of your career history to date
- What were you main duties in your last job?
- What exactly can you offer this company?
- What are your strengths?
- Weaknesses?
- Which parts of your job do you most enjoy?. Least enjoy?
- In your career to date, what is your most memorable achievement?
- What other jobs are you applying for?
- Why did you leave your last 2 jobs?
- How well do you work to deadlines?
- Give me examples of situations where you have had to cope with pressure at work
- What would be your ideal role?
- Where would you like to be in 5 years time?
- Why do you want to leave your current employer?
- To what extent have you achieved the goals that were set for you?
- Have you had a performance appraisal recently? What was the outcome?

A few general tips
Try to enjoy the interview; remain enthusiastic and positive at all times
Maintain good eye contact with the interviewer
Answer questions fully, clearly and concisely – avoid "waffling"
If you are unsure what a particular question means, seek clarification from the Interviewer.

After the Interview
Be patient. You might hear about the job right away. More likely, the company will take some time to interview candidates and then review them.
A job interview that does not result in a job need not be a failure. You can learn from the experience, improving your presentation and concentration for the next time.
El verbo ganar

En ingles hay diferentes verbos para expresar el sentido de "ganar", y pueden confundirse con facilidad.

To win (money, a competition, a prize, an award, the lottery, a game, a match)
To earn (money, a salary, respect, a living)
To deserve (a break from work, a nice holiday, a good rest)
To save (time)
To beat (another team, a person)